Trade EURJPY
EURJPY
| DAILY | WEEKLY | MONTHLY |
| --- | --- | --- |
| 0.000 | 0.000 | 0.000 |
Contract Specifications
| | |
| --- | --- |
| Type | Currency |
| Digit | 3 |
| Max Volume | 100 |
| Contract Size | 100000 |
| Tick Value | 0 |
| Tick Size | 0 |
| | |
| --- | --- |
| Category | MINOR |
| Min trade | 0.01 |
| Max trade | 50 |
| Step Size | 0.01 |
| Notinal Values Per 1 Lot | 100000 |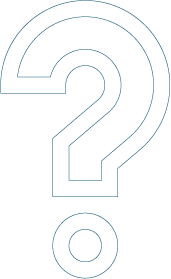 FAQ
EURJPY (or EUR/JPY) is a currency pair: the Japanese Yen paired with the Euro, the common currency of the Eurozone. JPY and EUR are both considered major currencies, meaning that these currencies are widely used in international trade and transactions. As a pair, EUR/JPY is also one of the mostly traded financial instruments in the world. EUR/JPY value indicates how many Japanese Yens you need to purchase one Euro. For example, if EUR/JPY is at 130.70, it means you need 130.70 Yens to buy 1 EUR. Although traditionally it is said that all 'major pairs' include USD, EUR/JPY continues to increase in trading volume and popularity. So, it wouldn't be wrong to call it a 'major pair' anymore. As of 2021, it represents about 3% of all daily transactions and sits at number 7 of the Top 10 traded pairs list.In this pair, EUR is the base currency while JPY is the quote currency. Notice that some currency pairs show up to 5 decimals after zero, however for EUR/JPY it only goes so far as two decimals. One pip move for EUR/JPY is a 0.01 move in either direction. If EUR/JPY moved from 130.70 to 130.71, that means a one-pip move.
As is the case with all currency pairs, whatever impacts a single currency also has an effect on its pair. Factors that are most likely to impact the price of EUR/JPY are as follows:
Role of Euro:
Any economic, political, and financial development that impacts EUR would definitely impact EUR/JPY as well. The monthly reports released by the European Central Bank (ECB) form the basis for many traders' decisions regarding the Euro. These reports affect the fluctuation of Euro rates. That is why experienced traders quickly read them as soon as they are released, in an effort to find out what direction the Euro could be moving soon. Besides the report, news releases about employment play a large part in the oscillation of Euro rates. Freely and publicly available, these figures provide valuable insight into the health of Europe's economy and its common currency.
Role of Japanese Yen:
The economy of Japan also has several factors in play that can affect the rate of their currency. As always, the general health of the economy plays the largest part. With the high rate of import and export trading in Japan, the industry's state of being shifts the balance either in favor of the prices or against them. Perhaps the most unusual factor that you would expect is the rate of natural disasters occurring in the region. Due to the small size of the country and the geographic location, it is susceptible to plenty of natural disasters ranging from earthquakes, volcanoes, tsunamis and floods. Such events can affect the currency's value immensely, though the country is well-equipped and experienced with overcoming such events. Japan's government frequently utilizes economic initiatives in order to bolster the economy. Consecutively, many traders and investors pay close attention to interest rates and government interventions from financial institutions such as the Bank of Japan (BOJ). Another regular factor that traders watch closely is the details within data reports such as the Tankan Report, the Tokyo Area CPI and the interest rate decisions of the BOJ. Together, these factors help to determine various financial paths that Japanese Yen may follow.
Foreign exchange and CFD markets are too volatile and unpredictable to set a universal strategy for any product. Although the volatility is what attracts the investors, new traders often find it difficult to adjust their trading and to adapt the fast-paced nature of the markets. That being said, we have some data that we can rely on. For example, EUR/JPY usually has the most market depth between 07:30 – 15:30 (GMT). This time frame also includes the brief hours when the London and New York trading sessions overlap. Statistically, Thursdays happen to be the most active trading day for EUR/JPY pair. Besides the general advice of catching trends via support and resistance levels, one should remember that trading EUR/JPY is closely linked to EUR/USD and USD/JPY. That is why it is important to keep track of the other if you wish to trade EUR/JPY. As always, you should put protective stop-loss and adequate take-profit measures in play.
EUR/JPY is the most popular instrument in the currency market. You can start trading EUR/JPY right now with a free Blue Suisse account. Not feeling ready? You can practice trading with a demo account as well.
Follow these easy steps to start trading EUR/JPY:
Step 1: Register by filling out the form on Blue Suisse website
here
.
• If you want to try our platforms first, you can start with a
demo account
instead.
Step 2: Finish your application by confirming your identity. We will ask for a proof of identity and a proof of address.
Step 3: Make your first deposit via secure methods, including credit card, bank transfer or others.
Step 4: Access a trading platform. Either install the software or access TradeMaster's web version via your browser.
Step 5: Look for EUR/JPY using the search function and start trading immediately.
Start trading in four simple steps
1. Register
Open your live trading account
2. Verify
Upload your documents to verify your account
3. Fund
Deposit funds directly into your account
4. Trade
Start trading and choose from 130+ instruments
Demo account
The Blue Suisse Trading Account with virtual funds in a risk-free environment
Demo account
Live account
The Blue Suisse Trading Account in our transparent live model environment
Open an Account
Risk Warning; CFDs are complex instruments and come with a high risk of losing money rapidly due to leverage. 80.46% of retail investor accounts lose money when trading CFDs with this provider. You should consider whether you understand how CFDs work and whether you can afford to take the high risk of losing your money.