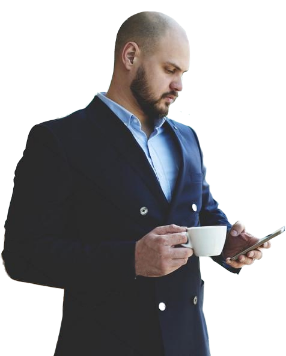 Experienced and eligible traders can apply for Professional Client status at Blue Suisse. Professional clients are not bound by the retail regulatory product interventions. But they also waive certain rights and protections of a retail client.

Upon your application, Blue Suisse will evaluate your eligibility and may require certain documents as proof.
Before applying, please make sure that you qualify for at least two of these conditions:
Have you traded leverage derivatives for a significant size, at least 10 times per quarter on average last year?
Do you have an investment portfolio of cash deposits and financial instruments over €500,000?
Have you have worked in the financial sector for at least a year in a professional capacity, requiring knowledge of derivatives trading?
WHAT IS PROFESSIONAL CLIENT STATUS?
Experienced and eligible clients can apply for Professional Client status. Clients in this category have lower margin requirements to trade the financial markets at no extra cost. However, this status requires a strict application procedure and it comes with additional responsibilities. Thus, our experienced and knowledgeable clients can compete in the volatile CFD markets with lower margin requirements. In order to be eligible for this category, clients must match certain requirements determined by European Securities and Markets Authority (ESMA).

In 2018, ESMA announced a list of rules to ensure traders' safety. The authority declared strict measures to limit potential losses for retail clients. The measures include limited leverage, persistent risk warnings and negative balance protection. However, ESMA also made sure that the professional traders had still enough freedom to explore the opportunities in the CFD markets. Experienced clients who understand the risks are free to apply for this status.
WHAT ARE ESMA RULES
European Securities and Markets Authority (ESMA) declared new rules in August, 2018, in order to protect retail CFD traders. Redefining the key elements of retail CFD trading, the most important aspect of the new rules was limiting the leverage for all instruments. Today, retail clients of European brokers can trade with leverages ranging from 2:1 to a maximum of 30:1 for major currency pairs.

Other crucial points of the new rules are margin close-out rule on a per account basis, negative balance protection and the standardized risk warning.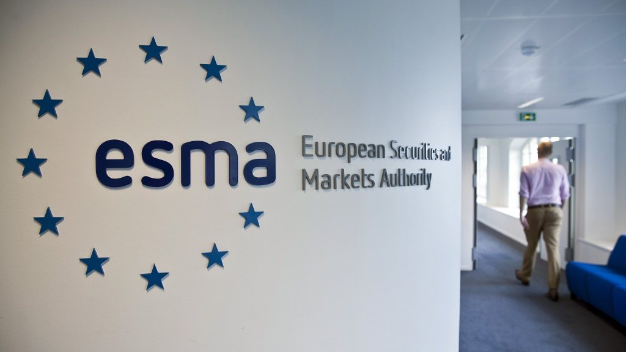 | PROFESSIONAL CLIENT | MARGIN REQUIREMENTS |
| --- | --- |
| Major Currecy Pairs | 0.5% |
| Other Currecy Pairs | 1% |
| Major Indices | 1% |
| Gold | 1% |
| Other Commodities | 1% - 3.33% |
WHAT YOU GAIN AS A PROFESSIONAL CLIENT
Traders who obtain the Professional Client status are no longer limited by the standard leverage restrictions. They can trade CFDs with lower margin requirements than retail clients, without any extra cost or fees.
You may refer to the table to see the lowered margin requirements for the professional clients. If you seek higher leverage, this status may suit you. However, the application procedure is strict. Moreover, you will be waiving certain protections of retail client status in exchange for lower margin requirements. You may find more information on that topic below.

WHAT YOU WILL WAIVE AS A PROFESSIONAL CLIENT
Categorization
If Blue Suisse becomes aware of circumstances where your orders may no longer be executed as an Elective Professional Client, you may be reclassified as Retail Client as per the MFSA VFAR R3-3.4.3.3.3.6 rule.
Communications
Any communications (including financial promotions) with Professional Clients are not subject to all the requirements imposed by MiFID.
Information
The information which Blue Suisse provides in relation to costs and charges for its services and/or products may not be as comprehensive for Elective Professional Clients as it would be for Retail Clients, such as announcements about our costs, commission, fees, charges and foreign exchange conversion rates.
Appropriateness
During the onboarding process, retail clients are expected to go through a test for assessing whether they have the relevant product knowledge and experience to understand the risks. However, Blue Suisse is entitled to assume that a Professional Client has the necessary level of experience, knowledge and expertise to understand the risks involved in a transaction in products and services.
Best Execution
There are a range of factors that need to be considered to achieve best execution such as price, speed, costs and fees. The price of the financial instrument and the costs relating to execution, must be the overriding factor in determining the best execution.
Reporting
Blue Suisse is required to provide clients with a periodic statement; however, it is not required to provide the same level of information on those statements for Professional Clients as it would for Retail Clients.
HOW TO BECOME A PROFESSIONAL CLIENT ON BLUE SUISSE
Professional Client status requires a separate application than a retail live account. Blue Suisse is obliged to check your eligibility and ask for certain documents from you.

If you already have a live account, please log into your client portal. Otherwise, you may sign up for a live account first on Blue Suisse.
To qualify, you must meet at least two out of the three criteria below
You traded CFDs for a significant amount, at least 10 times per quarter on average last year.
Your investment portfolio of cash deposits and financial instruments exceed €500,000.
You have worked in the financial sector for at least one year in a professional capacity.
We may ask for the copies of these supporting documents to proceed with your application
Bank statement or financial instruments portfolio of over €500,000.
Statement from your broker that you have traded at least 10 times in significant size per quarter on average for the last four quarters.
Proof of employment that you worked in the finance sector for at least a year in professional capacity, granting you knowledge of derivatives trading.
Risk Warning; CFDs are complex instruments and come with a high risk of losing money rapidly due to leverage. 58.58% of retail investor accounts lose money when trading CFDs with this provider. You should consider whether you understand how CFDs work and whether you can afford to take the high risk of losing your money.